Video, Telephone and Face-to-face consultations available. Call: +44 (0) 7498837532 or email admin@ortho-surgery.uk
"Hip Replacement Operation"
I am writing to express my sincere thanks to you and your team. This is for agreeing to fit me in for the operation, after a quite short wait; this was very timely as it turned out, given the Covid19 focus.
And for a perfect result. My friends are astonished at how well I have recovered: particular those who have had joint replacements done themselves and have taken a year or more to recover completely and fully do away with sticks. I, on the otherhand, have been able to cycle and to walk 10 miles or so for a couple of months now, without any assistance.
I should add that I did the physiotherapy exercises religiously, both before and afterwards, so I appreciate the need as well as the benefit.
Thank you so much, this has made an enormous difference to my life. [PS August 20]
"I couldn't recommend anyone more highly"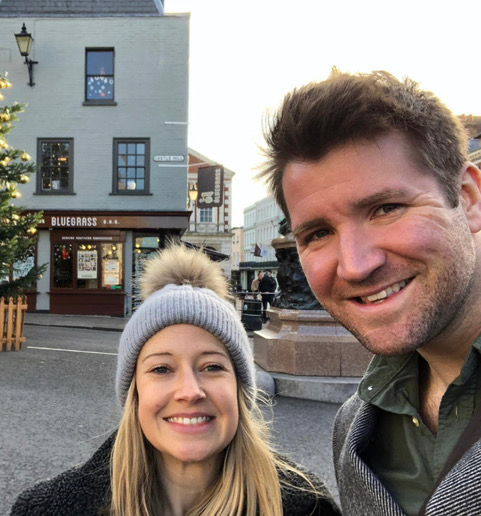 Vipin Asopa performed hip surgery on me in December 2019. It all came as quite a shock to hear that I had broken my hip at such a young age, but Vipin instantly put me at ease and instilled a confidence in me that he would do everything he could to repair the fracture and avoid a hip replacement. From our first consultation to the lead up to the operation, to the after care and all the consultations that followed, he was always extremely thorough, very relatable and made a point of checking in on my progress (this was especially reassuring in the few weeks after the surgery). I couldn't recommend anyone more highly and I am forever grateful to Vipin for all his hard work, dedication and expertise. [SV Jun 20]
"New Lease of Life after Knee Replacement Surgery"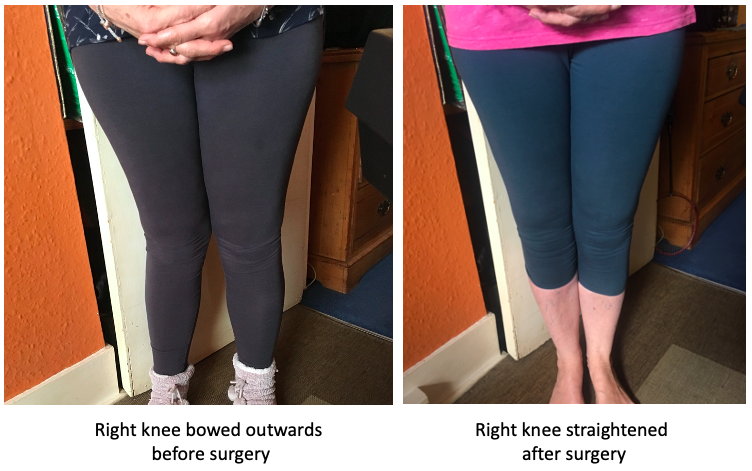 For many years I suffered from osteoarthritis in my right knee. I was fairly young at onset (47 years old) but I learnt to live with it, as many people do, and over time as it worsened, I tried to manage it with medication, which worked for a while. However, 10 years later my quality of life had diminished to the point where I knew I would need some serious intervention. My lower leg had started to bend outwards as my knee slowly collapsed inwards and scans revealed the full extent of damage to my joint. A total knee replacement was the only answer and it was then that I was introduced to my surgeon, Mr Asopa. From the start, the quality of care that I received was second to none. Mr Asopa helped to answer my questions regarding the operation and post-op rehabilitation and I really appreciated his honesty and attention to detail, which helped to alleviate my pre-op fears. The operation itself was a great success and I was sent home after 4 days in hospital. Mr Asopa continued to provide wonderful support and was on hand when I had worries about my recovery and put me at ease that I was on the right track and had to work at my own pace. Everyone will recover differently but the most important thing is to follow the medical advice and post-op physio. The more you put in the more you will see a benefit.
I am 15 months post op now and am delighted with the results. I can walk long distances pain free, use my exercise bike regularly without pain or stiffness, occasionally dance and no longer have to worry about how I am going to get from A to B. My leg is 100% straight again and the scar on my knee is very neat. I am not going to say that this journey has been easy, especially in the first few months post op, but the end result is fantastic. I will forever be grateful to Mr Asopa for helping me get my life back on track and would not hesitate to recommend him to anyone. My only advice would be don't leave it as long as I did. Thank you for everything Mr Asopa. [JS Jun20]
"for the first time in many years he saw me as a person and not just a hospital number."
I first saw Mr. Vipin Asopa on … February 2020. He came out to where I was waiting and called me in and gave me a friendly smile and warm handshake. When I sat down and we started to discuss my problem I was immediately impressed that for the first time in many years he saw me as a person and not just a hospital number. After we had talked for a while he said that he wanted to examine me to find out exactly where the pain is and the severity. This was the very first time I had been examined with regards to my problem. He then sent me immediately for an X-ray and I went straight back to him for the results…. [DF Feb20]
"I felt safe and confident that the operation would be a success."
I should like to take the opportunity to say how pleased I am with the outcome of my hip replacement operation on … February at …. hospital. When I came for my initial consultation I was pleased to know that you would be performing the operation yourself and I felt safe and confident that the operation would be a success. After a long day in theatres I really appreciated you stopping by to see me before going home to check on my progress and make sure I was up and walking on the day of my operation. My wound was neat and comfortable, healed quickly and I was grateful for the dissolvable stitches. My mobility was limited before surgery due to the painful hip but now that my limp is cured I intend to make good use of my new freedom by resuming table tennis, rejoining my WI walking group and playing football with my grandsons. Thank you again, I know I was extremely fortunate to have been under your care…. [CK Apr20]
"I could not recommend him highly enough"
In December 2019 we were in London visiting our daughter and granddaughters (we live in Peru). During the first week of our visit, I tripped on the sidewalk and broke an ankle and the opposite knee cap. We rushed to the emergency of London Bridge Hospital where they had to find me a consultant to check me into hospital. It was days before Christmas, consultants were away on holiday. Fortunately, it wasMr. Vipin Asopa who answered the call. He was incredibly patient and reassuring during anxious times. I really appreciated his conservative approach of not rushing me into the operating theatre. At 70, with serious back problems and away from home, this was a relief. I stayed for nine days at the London Bridge Hospital and the attention I got from him and the hospital could not have been better. Mr. Asopa checked me daily and worked with the team of nurses and physiotherapists to provide the best possible care. I saw him as an outpatient before flying back and he was again wonderful. He has a great bedside manner and I always felt I was given his time and full attention. I could not recommend him highly enough. [ML Dec 2019]