GUEST BLOG
The importance of body strength and conditioning before and after surgery

By Dan Matkin, Personal Trainer and owner of Richmond Sports Conditioning
June 2023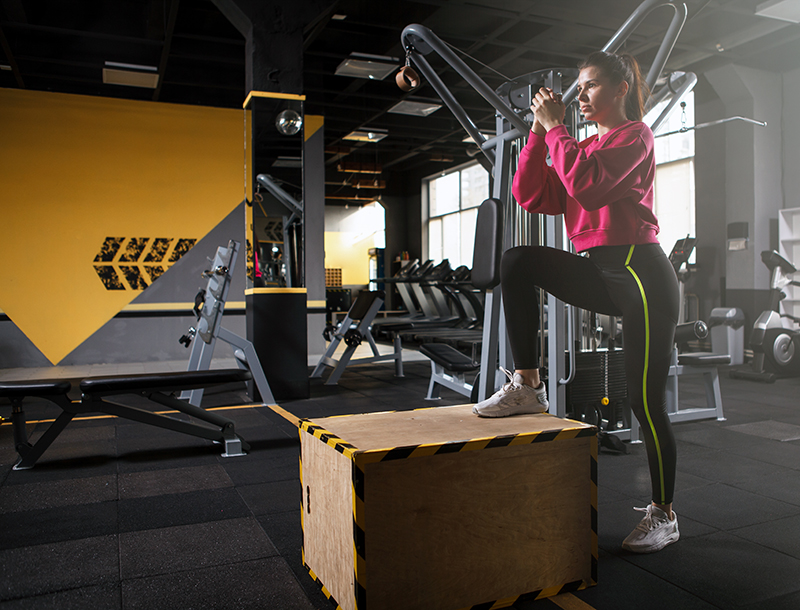 Often when someone has orthopaedic surgery planned, they will have been told that they need to strength train before surgery. This is common for knee surgery, including a knee replacement, ACL reconstruction or meniscal surgery. These surgeries may be required for numerous reasons including sports injuries, arthritis, avascular necrosis and more.
In this blog, guest blogger Dan Matkin tells us more about strength and conditioning before and after surgery.
WHAT IS STRENGTH & CONDITIONING?
Strength and conditioning is a specialised field of exercise science that focuses on improving physical performance, enhancing overall strength, endurance, power, and mobility. It involves the design and implementation of tailored training programs to optimise athletic performance, prevent injuries, and enhance overall fitness levels.
As a physical trainer with Richmond Sports Conditioning, I often customise strength and conditioning programs to suit individual needs. These may include a combination of resistance training, cardiovascular exercises varying in intensity, flexibility training, and sports-specific drills. I have worked with amateur athletes, professional athletes and also with people looking to get fitter or rehab from injury.
WHY IS IT IMPORTANT TO TRAIN BEFORE SURGERY?
Training pre-surgery, also known as prehabilitation or prehab, is important for individuals preparing for surgery. Engaging in targeted exercises and physical conditioning prior to a surgical procedure can provide several benefits. It helps to improve overall muscular strength, stability, flexibility, and cardiovascular fitness, which can aid in better post-surgical outcomes.
By engaging in pre-surgical training, individuals can optimise their physical condition and potentially reduce the duration and intensity of post-operative rehabilitation. Furthermore, fitness training is sometimes difficult and requires resilience – which is also a useful quality and skill in some post operative situations, whilst an individual is in the recovery phase, which isn't always easy!
WHAT ARE SOME OF THE REASONS FOR STRENGTH TRAINING BEFORE SURGERY?
Strength training before surgery can help an individual in several ways. Firstly, it helps to improve muscle strength and endurance, which can contribute to better post-operative recovery. Stronger muscles provide a supportive framework around the affected joint and anatomical structure, leading to improved stability and reduced risk of complications after an operation.
Also, starting from a stronger physical position pre-surgery can mean that any loss in strength as a result of a period of immobility whilst in recovery doesn't set the patient back quite as far compared with if they had done no training. Strength training can enhance joint mobility and flexibility, potentially providing better movement and range of motion post-surgery.
One overlooked aspect of resistance training is that it can also increase bone mineral density which is an important consideration if surgery is required on bones and joints.
Another consideration is that strength training can be a high calorie burner and therefore a concomitant reduction in body fat may take place, which reduces unnecessary loading on joints from non-functional body mass.
WHAT ARE SOME OF THE REASONS FOR STRENGTH TRAINING AFTER SURGERY?
Strength training after surgery is essential for rehabilitation and restoring optimal anatomical function. Following a surgical procedure, muscles often experience atrophy and weakness due to immobilisation or limited activity. Engaging in post-surgical strength training can help rebuild muscle mass, restore strength, and enhance joint stability as well as aiding in improved flexibility, coordination, and overall functional capacity.
Post-surgery, physical training also enhances mood and confidence and provides an enjoyable and supervised road to recovery with quantifiable improvement markers, rather than just going it alone!
---
These are some examples of exercises that a strength and conditioning coach may recommend to strengthen the knee before surgery.
Knee extension exercises
Spanish squats
Hip adduction cable movements
Banded side plank clams
Glute bridges
Air squats
Step-ups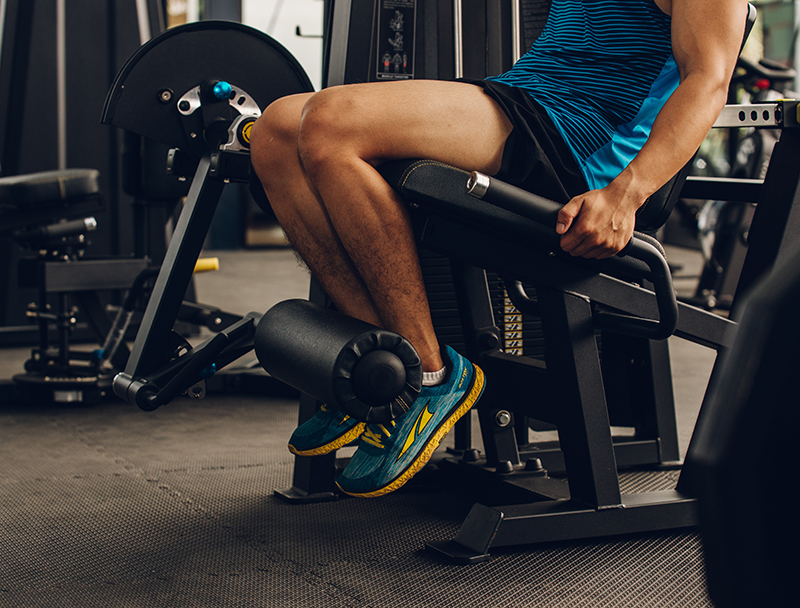 These examples are part of a much larger pool of exercises I use with clients and it depends largely on the type of injury or joint issue experienced and the type of surgery that they will be having.
---
Overall I have found that clients have a much better outcome pre and post-surgery following a programme of physical strength and fitness training with Richmond Sports Conditioning.