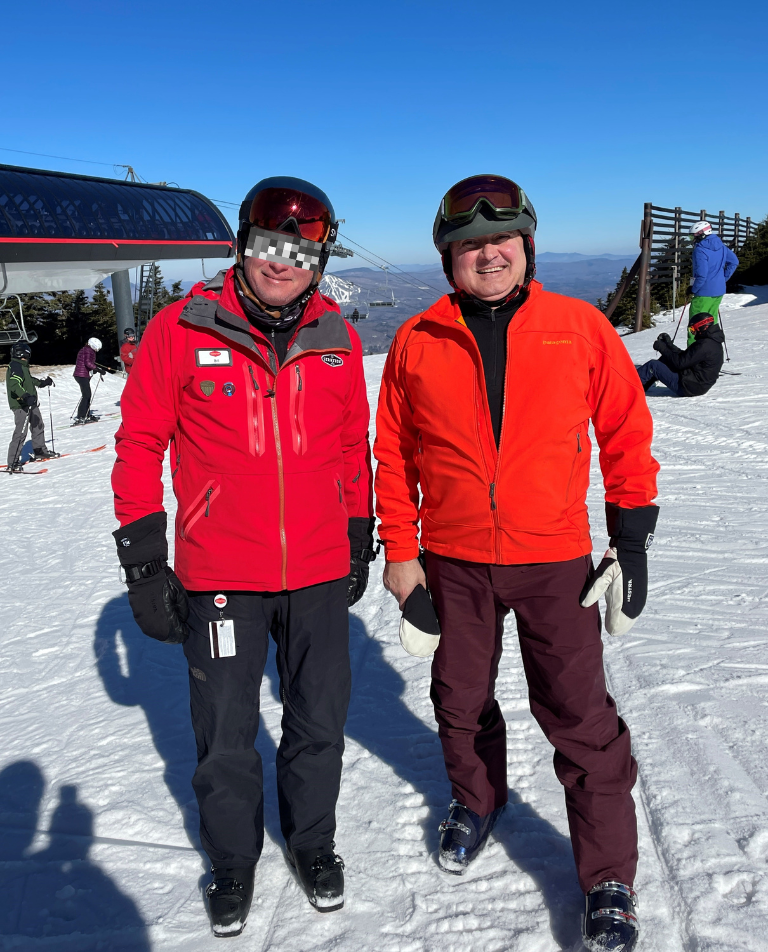 PATIENTS' STORY
From Knee Surgery
to the Ski Slopes
Mr Asopa's patient tells us about his knee surgery, recovery process, and going on a much-anticipated ski trip.

By VS, June 2023
Back in October 2019, I twisted my right ankle on some cobble stones, which resulted in a lot of pain in my knee. I booked an appointment with Mr Vipin Asopa, who assessed the right knee and advised me that I had a quadriceps tendon tear. He said that the best course of action would be to have surgery to repair it.
I had never had an operation before, so hearing that I would need one made me feel nervous. However, I found Vipin very reassuring from the first time that I met him. It was an unknown situation and I was unsure what to expect, so having Mr Asopa talk me through all the stages was invaluable. He explained that the extent of repair needed to the torn tendon would not be apparent until he started the surgery. The possible risks and about the procedure were also explained to me. I couldn't have asked for more from a surgeon.
SKIING
I was also worried because I had a ski trip booked for five months after my operation. I was worried that this injury and the planned surgery might have an effect on my ability to ski in the future. It was helpful to be able to talk through my concerns with Mr Asopa.
MY SURGERY
I was booked in for surgery approximately a week after my first appointment. I arrived at the hospital on the morning of the operation and saw Mr Asopa before the surgery.
I was very nervous about the surgery before the day, and even more so on the actual day! Mr Asopa was very calm and reassuring from the time I first met him, up to the day of surgery. It was extremely encouraging to me that the whole process felt quite routine!
The operation was a success; Mr Asopa repaired the quadriceps tendon tear.
MY RECOVERY
The recovery process spanned quite a few months for this operation, as the knee had to be locked in a brace for two months.
Follow-up appointments were arranged with Mr Asopa to monitor my progress. He saw me in November, two weeks after my surgery, and was reassuringly happy with my progress so far. I then had another appointment two weeks after this.
At my follow-up appointment at the end of December, Mr Asopa told me I could start adjusting my brace and bending the knee. It was also recommended that I have physiotherapy. This included exercises to strengthen my knee which really helped with my recovery. I progressed on to walking unaided.
February came around and it was a key moment in my recovery – I was back to normal movement of my knee! There was still some occasional pain at this point, but I had largely recovered.
As well as at my appointments, Mr Asopa made himself available for any questions I had for him about my recovery.
HITTING THE SLOPES
I had been focused on recovering for my ski trip which I already had booked for March 2020, but this was then cancelled due to the pandemic. I was also unable to continue with physiotherapy at this stage as we went into lockdown.
Fast forward to February 2023 and I finally went on my long-awaited skiing holiday. I was advised to be cautious and I knew there would be some pain due to the position of the knee whilst skiing. I wore a brace on my knee which really helped. I felt a little nervous when I first got on the slopes, but with the help of the knee brace (the type that wraps around the knee cap area) everything felt very sturdy.
I felt confident in how my knee felt and trusted it whilst skiing. I was able to ski every day and only missed the last day on the slopes because it rained and became very icy. I knew it was important not to take any risks by crashing out on ice!
I was pleased that I could have an enjoyable and much-anticipated ski following this severe injury. I am grateful to Mr Asopa and the team involved in my care.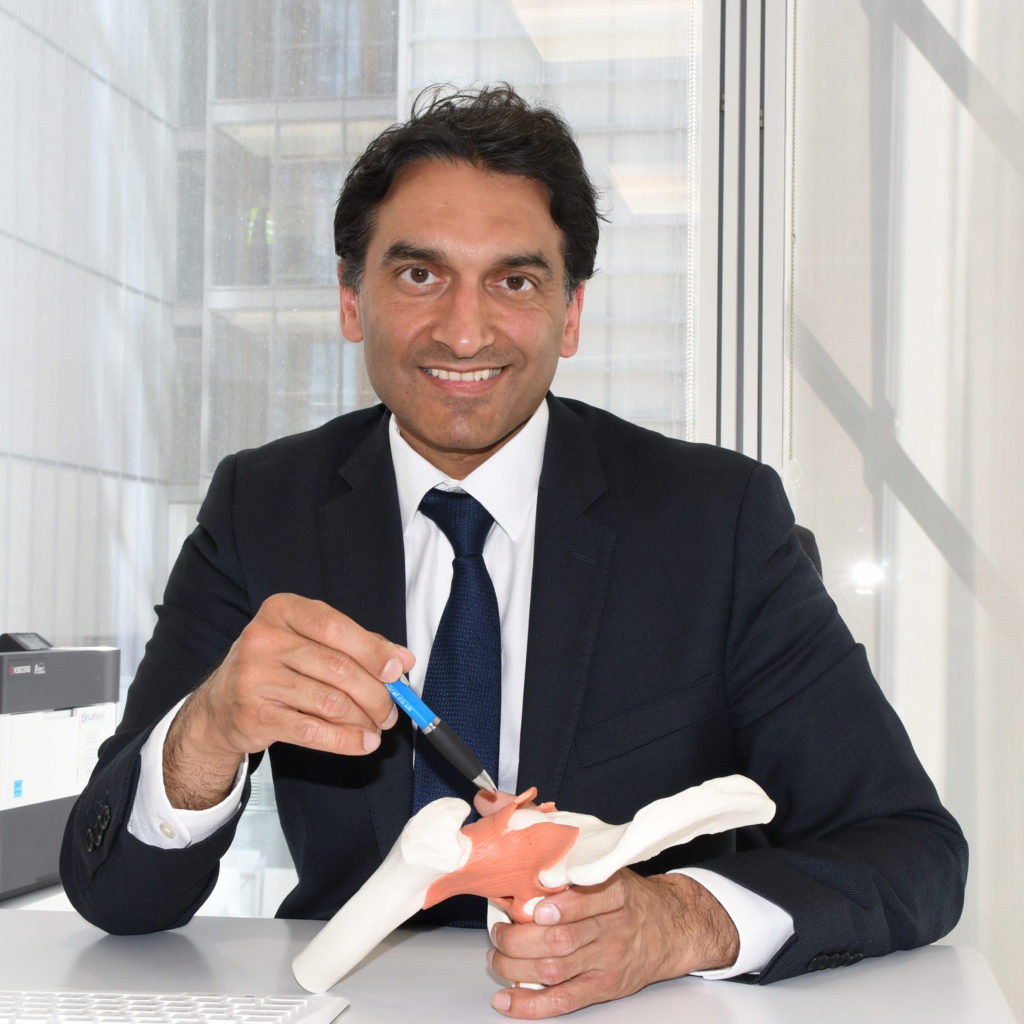 Mr Vipin Asopa, PhD, FRCS (Tr & Orth), MBChB, BSc (hons)
Specialist Consultant Hip and Knee Surgeon in London, with a particular focus on hip pain, knee pain and sports injuries.
Mr Asopa performs numerous surgical procedures including hip and knee joint replacements, arthroscopy, ACL surgery, as well as treating arthritis, ligament injuries, trochanteric pain and more.
To book an appointment with Mr Asopa:
Call: +44 (0) 794 319 1592 | Email: admin@ortho-surgery.uk