BOSTAA Annual Conference, July 2022
by Mr Vipin Asopa, Consultant Hip & Knee Surgeon
26th July 2022
This month I went to the annual BOSTAA (British Orthopaedic Sports Trauma and Arthroscopy Association) conference in Central London, of which I am a member.
Themes of the meeting included treating athletes at the end of their career and sports participation in the older population.
ACL SURGERY FOR ATHLETES
Discussion included whether there was a maximum age limit for patients to undergo anterior cruciate ligament reconstruction? It is appropriate, with proper assessment, and where there is limited arthritis, that age should not be a limiting factor for anterior cruciate ligament reconstruction, provided it is done for instability of the knee.
RETURNING TO SPORT AFTER HIP REPLACEMENT SURGERY
Another topic that was discussed was hip replacement surgery and returning to sport. A study published in the American Journal of Sports Medicine in 2021 stated in its abstract, "A total of 82% (range, 55%-104%) of patients were able to RTS (return to sport) at a mean time of 6 months (range, 4-7 months). The best prognostic indicator for RTS was previous experience in the given sport. The main reason patients did not RTS was surgeon recommendation. Aseptic (without any sign of infection) loosening was cited as the most common complication after RTS." (https://pubmed.ncbi.nlm.nih.gov/34668788/).
It was a great conference, highlighting the importance of considering different treatment options for patients who wish to continue with sporting activities near the end of their career or in the older population.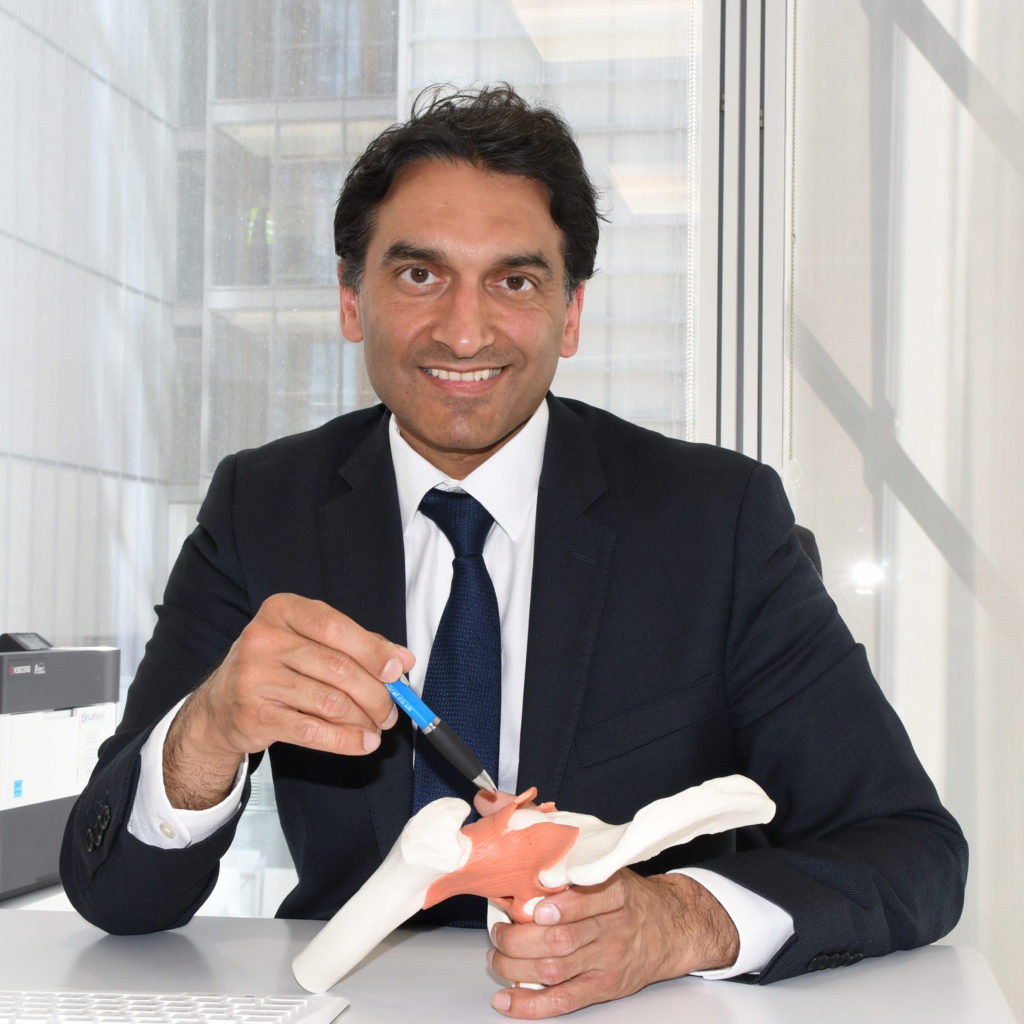 ABOUT THE AUTHOR
Mr Vipin Asopa, PhD, FRCS (Tr & Orth), MBChB, BSc (hons)
Mr Asopa is a Specialist Consultant Hip and Knee Surgeon in London, with a particular focus on hip pain, knee pain and sports injuries. Mr Asopa performs numerous surgical procedures including hip and knee joint replacements, arthroscopy as well as treating arthritis, ligament injuries, trochanteric pain and more.
To book an appointment with Mr Asopa:
Call: +44 (0) 794 319 1592 | Email: admin@ortho-surgery.uk